The Power of One
One solution, One truth, One experience
Oden combines powerful recruitment, sales, HR, CRM, financial overview and time reporting tools into a unique end-to-end business intelligence suite that helps your company make better data-driven decisions.
All the tools you need
Connected in the way you want
All of the tools in Oden are integrated and talk to each other so no more exporting, importing, copying and pasting to make things work for you. Experience the benefits of having all of your crucial tools and all of your valuable data in the same place.
Recruitment
Sales
HR
CRM
Financial
Time Reporting
Real-time business intelligence
With all of your data in the same place you have the ability to analyze and draw conclusions about your business in real-time to make sure that your strategies are based on quantified reality rather than guesswork.
Connect the dots
Read the signs, find your way
We think that your company is bursting with potential. But how do you know which decisions to take in order to navigate the uncertain terrain to success? Oden ties your company together and utilizes real-time key performance indicators to map out your business from the inside out, allowing your company to focus on what really matters and what really adds value.
Make your life easier
A second to learn, a minute to master
We've worked hard to make sure that Oden is as quick as it is easy to use. Thanks to our advanced web technologies we have the ability to show lots of information on the screen at once to give you proper overview over your business and your processes.
Improve your sales process
Sales Tools
Increase your conversion
Get your sales process in place with Oden. The uniquely powerful prospecting features allows you to identify, get in touch with and keep up on new business opportunities. Our integrated matching workflow makes it easy to find the right person for the job, whether it's a subcontractor, a potential recruit or one of your own employees.
Powerful prospecting
Browse, search, filter and organize within a complete database of all Swedish companies helping your sales team identify new business opportunities.
Collaborative matching
Odens sales tool guides you through the process of matching sales opportunities to your available employees, recruits or subcontractors.
Sales overview
Easily keep track of your sales pipe, activities and amount sold as well as to get a detailed overview of your ongoing sales processes.
Customer Relations
Strengthen your relationships
Your relationship with your key clients is your company's bread and butter. Oden lets your sales team keep track of every interaction - whether it's a meeting, an email or a reminder to call someone, giving you all the tools to close that next deal. Everything is logged and easily accessible, giving you valuable insights to help you optimize your sales team's performance.
Journaling and company information
Always have contact information as well as detailed financial reports at your fingertips. Quickly share meeting notes and vital decisions with your co-workers, as well as keeping track of new projects, opportunities and more.
Document and agreement management
Easily find and share your agreements and important documents. Oden helps you organize your important documents so you never have to look for them again.
Keep track of projects and time
Get an overview of your clients ongoing projects and reported time by your employees as well as subcontractors. It's all available readily inside Oden.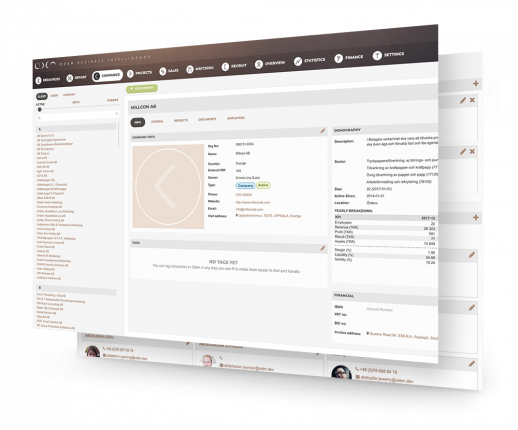 Recruitment
Smooth and easy recruitment flow
Oden helps you gather and evaluate incoming applications whether they're coming from personal recommendation, headhunting or the Oden online application form on your website, while at the same time generating detailed statistics to help you optimize your recruitment process.
Incoming applications
No matter how you are working with incoming applications today, Oden will have a tool that will guide you through the recruitment process. Easily place the Oden Recruit form on your website and get all applications straight into Oden. We can help you design and brand the form to your liking.
Easy-to-use recruitment tool
Screen and handle incoming applications inside Oden where you can review applications, CV's, write journals and follow the progress of your potential recruits.
Move forward instantly
When you've found your next colleague you don't need to export, import, copy and paste into your external tools for HR, Salaries, Time-reporting. That person is already a user in Oden, ready to get to work and to start reporting time.
HR-Management
Take care of your people
Get all the tools you need to keep a personal relationship with each one of your colleagues, even when your company is growing at a rapid pace. With every aspect of your company connected you can gain unique insight into your employees situation and wellbeing.
Career development & Wellbeing
Oden helps you in getting to know your colleagues and their career goals. It will keep track of career statements, mentorships, skills and experience timeline giving you the tools to help your colleagues develop their careers. Oden will keep track of how much time your colleagues are reporting on their projects, so you can keep an eye on the reported overtime and absence of your employees.
Privacy by design
Oden will also enable export and deletion of all information regarding a resource keeping your company's information GDPR compliant.
Communicate
Oden event manager allows you to organize and share your next afterwork or company retreat right within the tool. It will also give everybody information about upcoming birthdays. Oden gives you the tools to quickly get in touch with all employees through the built in shout-outs function.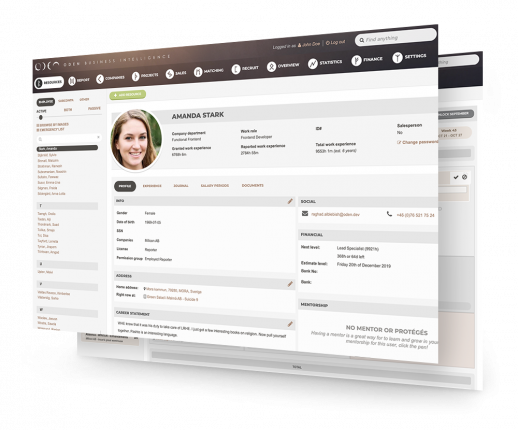 Grow with Oden
Choose a future-proof solution
When investing in a solution like this you want to make sure that it continues to suit your needs and that it will expand with your company to encourage growth rather than hindering it.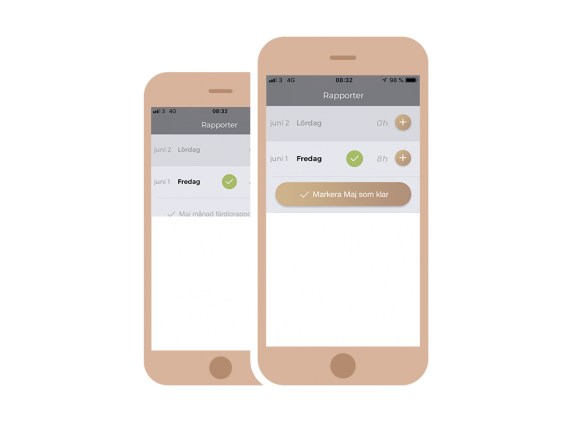 Applications
Expand your Oden experience
The much enjoyed Time-reporting apps for iOS and Android are available out-of-the box and we have a number of other powerful add-ons available to you as well.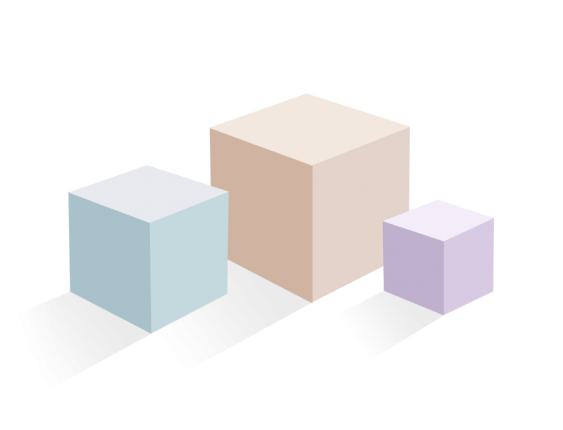 Scalable
Encourage growth
With Oden as an online cloud service you will never run out of space or processing power. We will handle all the technical complications such as security, backups, maintenance and continuous updates so that Oden stays available and performance ready for you at all times.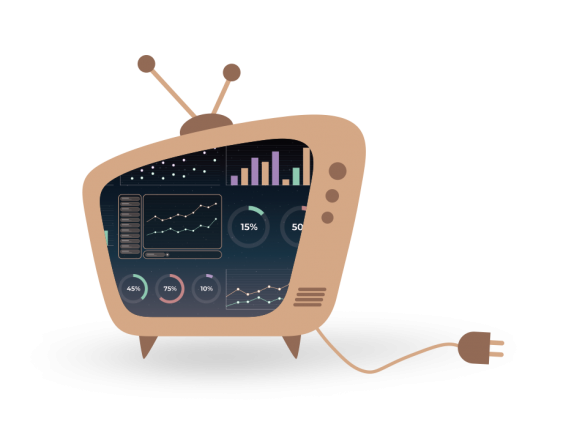 API Integrations
Endless possibilities
Oden's external API allows anyone to create any add-on such as mobile apps or desktops. Our expert design and development teams can be engaged to help you bring your ideas to life.
Interested?
Let us show how Oden can help you now
If you're at all interested in knowing more about Oden you should really drop us a line or give us a call! We'll happily answer any questions you might have and we are more than happy to come visit and demo Oden for you in person.